Leilani Kicklighter, RN, ARM, MBA, DFASHRM, CHSP, CPHRM, DSA, LHRM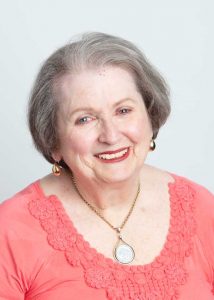 Ms. Kicklighter began her career as a registered nurse. Her experience in healthcare risk management over more than 39 years has afforded her experience in various delivery settings including the large teaching hospital, in a university medical school setting, and in a variety of other health care provider settings, including the large multi-specialty medical clinic, the for-profit community hospital and the not-for-profit public integrated healthcare multi-facility system and a large HMO. She was a health care risk management consultant with a large multi-national insurance broker and consulted throughout the US and in other countries. Most recently she served as the Corporate Director of Risk Management Services and Patient Safety Officer for a large long term care/skilled nursing facility.
She is now an entrepreneur as the principal of The Kicklighter Group, offering consulting services in the areas of healthcare risk management, patient safety, infection prevention, workers' compensation, AAAHC readiness and stress management education. She serves as a risk management and infection prevention consultant to ambulatory surgery centers, office-based surgery centers and physician offices and other settings through The Kicklighter Group and is the course coordinator and instructor for the USF healthcare risk management course leading to licensure in FL. She is also a certified hypnotist and stress management consultant.
Leilani has been active in national, state and local health care risk management organizations and has been a member of the American Society for Healthcare Risk Management (ASHRM), since its beginning, serving on committees, the board of directors and as President in 1997-98. In 2014 Leilani was awarded ASHRM's Distinguished Service Award (DSA), one of 19 to have received this recognition. She is a past-President of the FL Society for Healthcare Risk Management and Patient Safety (FSHRMPS) and the Greater Houston Society for Healthcare Risk Management. Lani is also a lifetime member of the Association for Practitioners in Infection Control. Leilani is currently the ASHRM representative to the CDC Safe Injection Practices Coalition Task Force.
In addition to earning the ARM and the MBA, she has been awarded the DFASHRM designation from ASHRM and is currently working toward the CPCU designation (one exam left.) She also holds the CHSP (Certified Healthcare Safety Professional,) the CPHRM (Certified Professional in Healthcare Risk Management) and is a FL Licensed Healthcare Risk Manager. She was awarded the Distinguished Service Award (DSA), ASHRM's highest recognition in 2014.
She is published in the fields of infection control and risk management and has been a speaker on the disciplines of infection control and risk management on the local, state, national and international levels. Leilani has presented Risk Management Basics/101 at the FSHRMPS annual educational conference for more than 15 consecutive years.
www.ASHRM.org, Past President
www.FSHRMPS.org, Past President, member
USF Healthcare Risk Management Course, Course coordinator and Instructor, www.cme.hsc.usf.edu/hcrm
FL Practitioners of Infection Control, www.FLPIC.com, member
www.APIC.org, Founding Steering Committee member, Member
www.FILC.org, Board member and 2nd VP, Appointed by FL Governor
Www.BRHPC.org, Board member, Appointed by county commissioners
www.Royce NursingFoundation.org, Board member and VP